Al Yoder

Posts

: 1


Join date

: 2021-01-28

I'm a new user who loves the program so far, but there is one issue I have.  In the description of the program it says "Stickies can be attached to an application, web site, document or folder so they only show when it's on screen." But I've yet to figure out how to stick a note to a specific web page and I see nothing about this in the Help doc or forums, though there is info on sticking a note to a windows program. I see that I can insert a web address into a note & it will take me to that page, but the note doesn't show.  Can you help me?
Sooyke

Posts

: 402


Join date

: 2018-04-28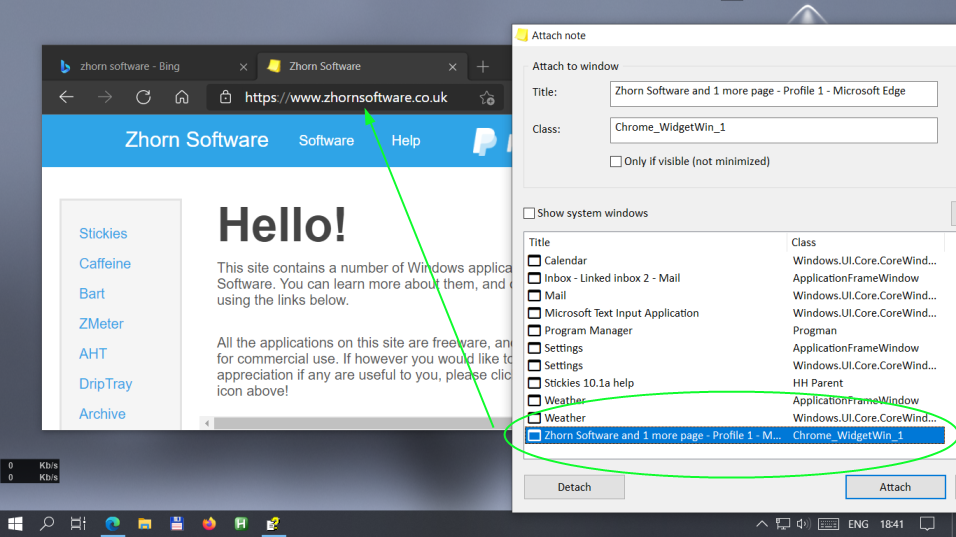 You look for the browser window title in the list and more details like class will filled in by the program . Using it for webpages is tricky because window titles can change if you move to different parts of the webpage . You can use the wildcard * but it is not so easy .
The option " only when visible " can be usefull depending how you will use the note .
There are browser extensions that are probably more convenient/practical to use as they use the browser engine and do not have to rely of the quirks of external windows.
Permissions in this forum:
You
can
reply to topics in this forum